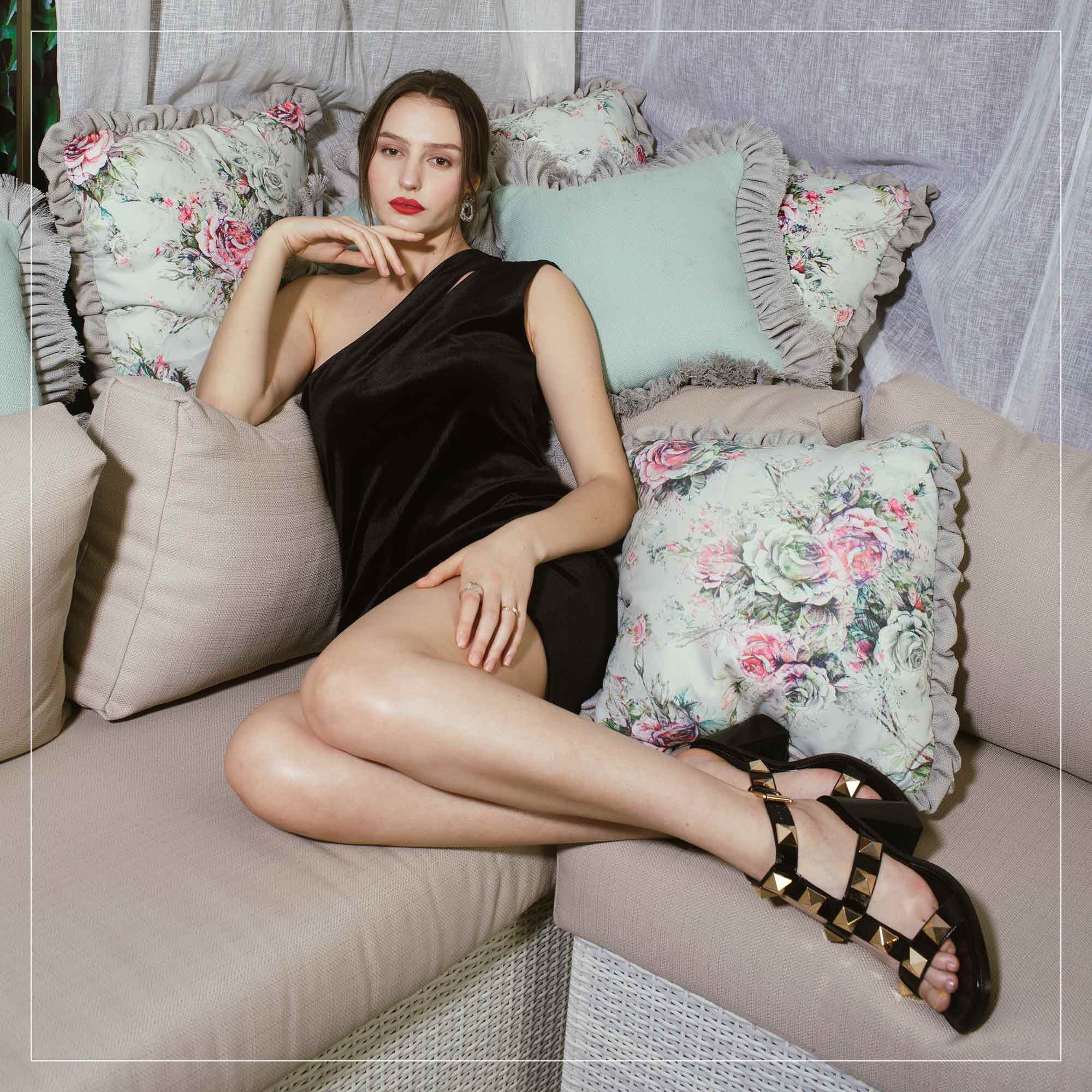 Crafted to Perfection
Woven Leather Heels for Women with Impeccable Taste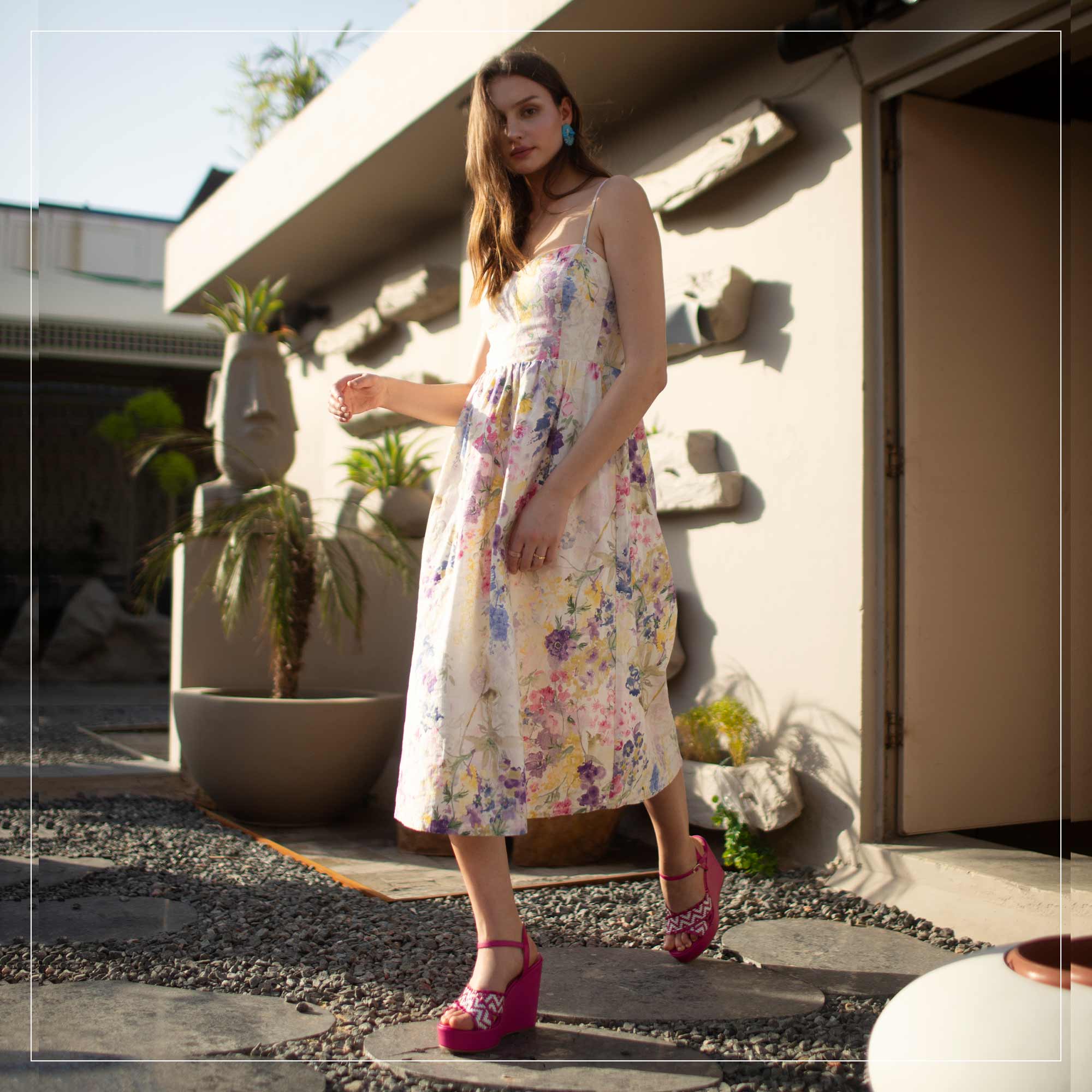 Indulge in Luxury
High-End Women's Footwear
Tailored to Perfection
Experience the Artistry of Bespoke Men's Footwear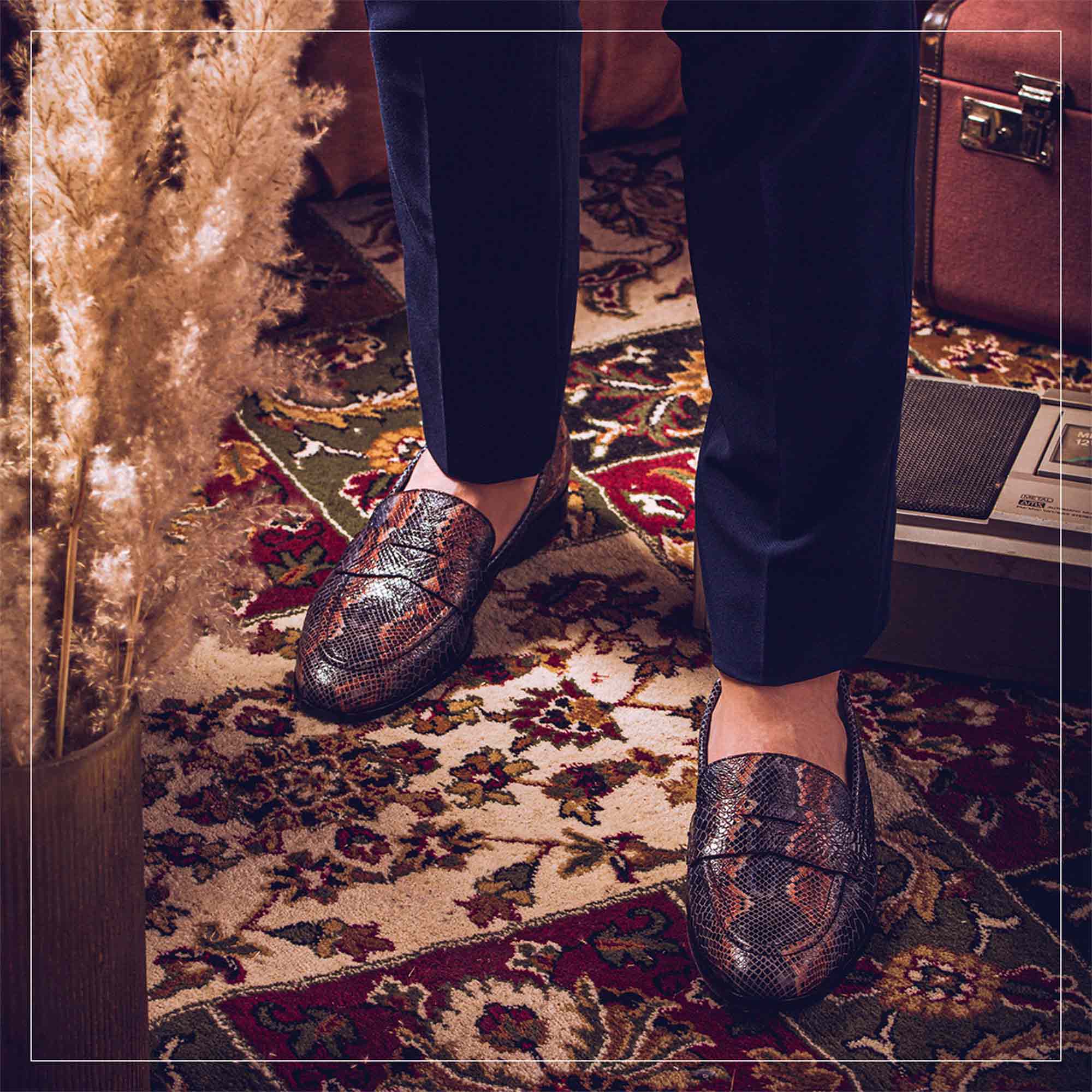 Luxury at Its Finest
Blue Snake Print Leather Moccasins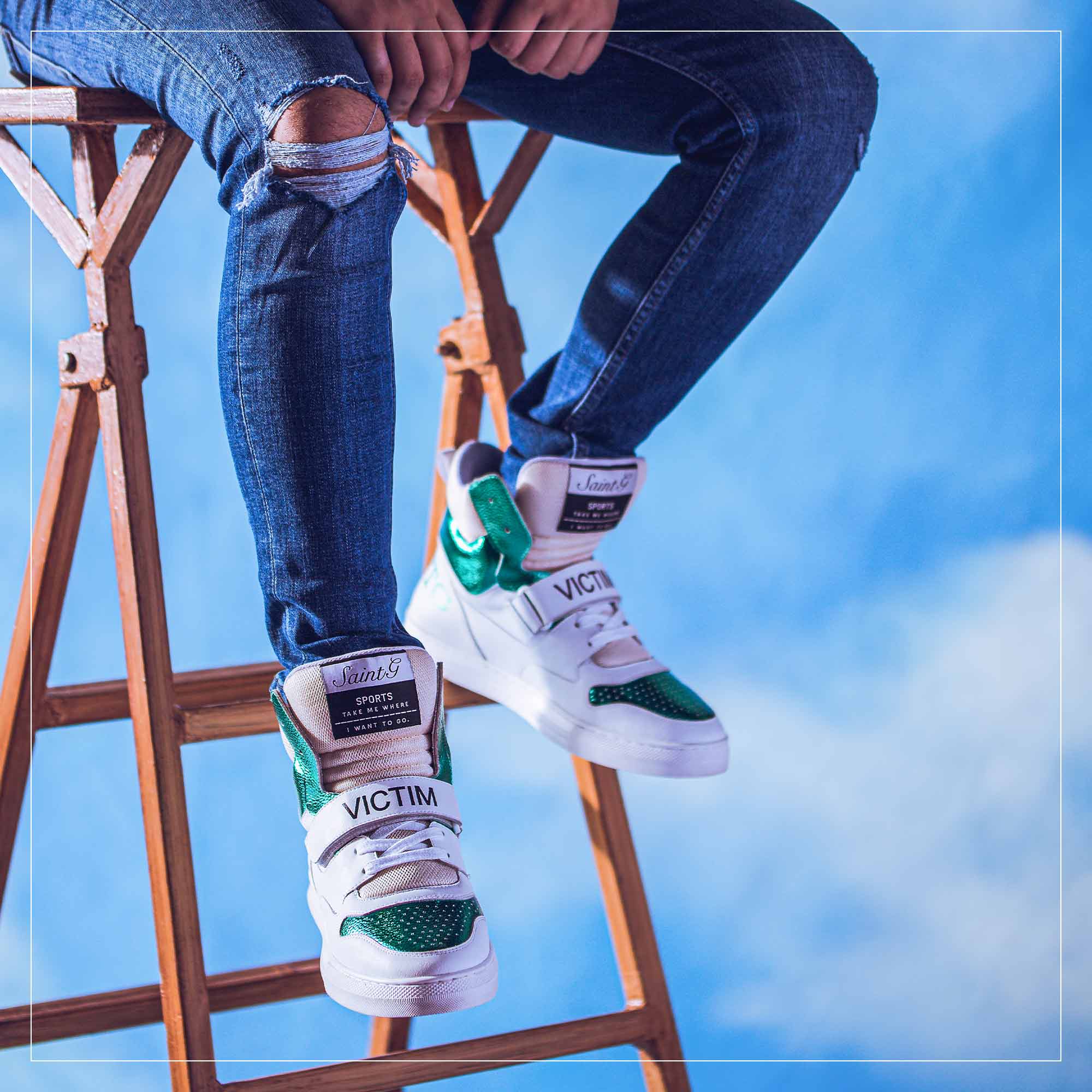 Your Style, Your Way
Elevate Your Wardrobe with Bespoke Men's Luxury Sneakers
— FOLLOW US ON INSTAGRAM —
Fashionable footwear at your fingertips
Saint G is a leading online retailer of designer leather footwear, known for having timeless styles and unwavering quality. Designed in Milan and handcrafted with care, Saint G creates luxury shoes and accessories for both men and women. Unlike other shoe stores, we focus on craftsmanship and ageless elegance. Our footwear combines functionality with fashion into bespoke designs that suit any occasion, no matter what your personal style is. Shop Saint G's vast and vibrant catalog of designer shoes online and find the perfect fit for you!
Shop latest trends for men and women's footwear
Every pair of shoes at Saint G undergoes a long and thorough design process, wherein our expert designers work on creating timeless styles while also incorporating latest trends. We prioritise longevity and sophistication, so that our customers can look chic in our luxury footwear even years from now.
Our range of designer shoes online include women's footwear like HIGH HEELS, mules, and ankle boots, among a host of other designer leather shoes. No matter what kind of women's shoes you're looking for, our shoe stores has something for you.
We also offer a range of designer footwear for men, including formal options like loafers, brogues, and moccasins. Keep any look fresh but still classic with Saint G's bespoke luxury shoes.
Stylish boots to suit every look
No pair of shoes can make a person feel more powerful than a stunning pair of designer boots. But not everyone will like the same style, which is why Saint G shoe stores offer a wide range of men's and women's boots to suit all sartorial styles. Whether you're looking for designer leather shoes like boots, ANKLE BOOTS, calf boots, or any other style of designer boots, you can find a pair to suit your style on our website. We even carry above-the-knee and long boots, so you can choose as per your length preference. Other than these designer shoes online, we also offer vegan leather boots options to suit all lifestyles.
You can also pick from our beautiful collection of men's CHELSEA BOOTS and ankle boots, which come in a variety of colours, sizes, and prices.
How to style designer boots
Boots are a very versatile style of footwear which can be paired with absolutely any clothing item, be it jeans and a classic white tee or even a flowy floral maxi dress. Use Saint G's exquisite stock of designer boots to bring some panache to your wardrobe.
If your boyfriend has set up a date for you under the stars on a chilly night, add some finesse to your look with some ABOVE THE KNEE BOOTS. Pair them with your favourite high waisted jeans and a cropped sweater to create a cozy but charming date night look.
As for men, create a refined look by pairing a simple button up shirt and denims with a pair of leather ankle boots.
Add flair with formal footwear
A formal occasion calls for simple and tasteful fashion, and Saint G shoe stores offer an exclusive range of formal footwear for men that fit the bill perfectly. From loafers to brogues and moccasins, our range of men's bespoke shoes suit absolutely any event. We offer many styles of shoes, including buckled brogues and slip-on loafers in a variety of colours.
We also host a superlative collection of women's formal footwear like mules, pumps and high heels.
How to style formal footwear
Say you have to go for a work event and you need something to amp up your classic black suit. Opt for a pair of stunning Saint G lace up brogues to add a vintage look to your outfit. And if the event is during the day, you can even put a modern spin on a classic polo shirt and trousers look by pairing it with our tassel moccasins.
As for WOMEN'S FOOTWEAR, you can browse through Saint G's online shoe stores and find the perfect understated and elegant pair of formal shoes to match with even your most spectacular outfits.
Elevate your wardrobe with high heels
Saint G's superior team of designers and craftsmen continue to create BESPOKE SHOES that stand out. All our shoes are handcrafted to ensure that each one is absolutely perfect and unique. Each shoe is waxed separately using bee creams and ermine brushes to ensure optimum quality. The polishing is done using tinsel cloths, which gives our designer leather footwear an extraordinary patina.
The expansive collection includes shoes like eye-catching high heels such as embellished pumps, block heel sandals, and more.
Pick from hundreds of different styles of high heels, be it fabric-covered wedges or handcrafted leather pumps with pencil heels. And if you prefer a more understated look to your heels, you can choose from our understated but elegant collection of heeled mules and sandals instead.
Saint G also sports handcrafted luxury flats, including ballet shoes, embroidered MULES, slides, and sandals for a more casual yet polished look. We follow the latest trends and create designs that can find a permanent home in your closet.